foodpanda is proudly committed to supporting our local communities. With the foodpanda cares program we raise awareness of Thailand's most important social problems and we support the organizations who are involved in these issues.
Alexander Felde
Co-Founder & Managing Director

We collaborated with foodpanda on their "Light up a Soul" charity campaign. Gifts-in-kind allow us to reach out for further support for the poorest communities that government ministries and non-government organizations either ignore or don't even know they exist.
Father Joe
Mercy Centre
foodpanda cares
At foodpanda, we believe in the creation of shared value: while doing something that matters for the communities in which we operate, we stay true to our core value - which is delivering food to people. By engaging ourselves in projects and programs where we can support the nutrition of people in need, help people to understand the importance of eating healthy, encourage the education of young talents, give equal access to regular nutrition and increase food security. Our goal is to increase our positive social impact by getting involved in causes we care about. Get active and join our current campaigns and programs to make a difference! You can find more information about our present activities here.

Get involved
We are initiating and organizing campaigns to bring awareness to important social matters, and to make a difference with the help of our resources, partners and customers. Get informed, get involved!

Light Up a Soul
In 2014 foodpanda decided to celebrate Christmas a little different. Our "Light Up a Soul" campaign focused to make Christmas special to the less fortunate. With the help of our users, we donated 500 kg food and several toys and school supplies to the little inhabitants of the Mercey Centre.

Order for Kids
Teajai.com and foodpanda launched the "Order for Kids" campaign where after every order placed between the 1 January-31 March 2015 foodpanda pledged 1 baht to the Rice Bucket project. The project support farmers who are committed to change and help children in need.
Global activities
Foodpanda cares everywhere, see our worldwide activities!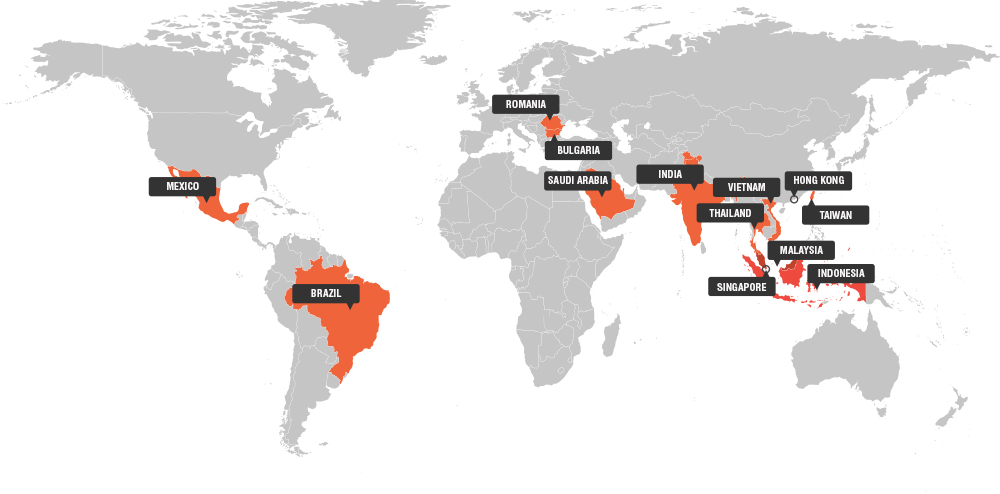 Let's get together
Be our friend, see us in action! Contact us if you have some remarks, questions or ideas, or if you are a company and you would like to collaborate with us."